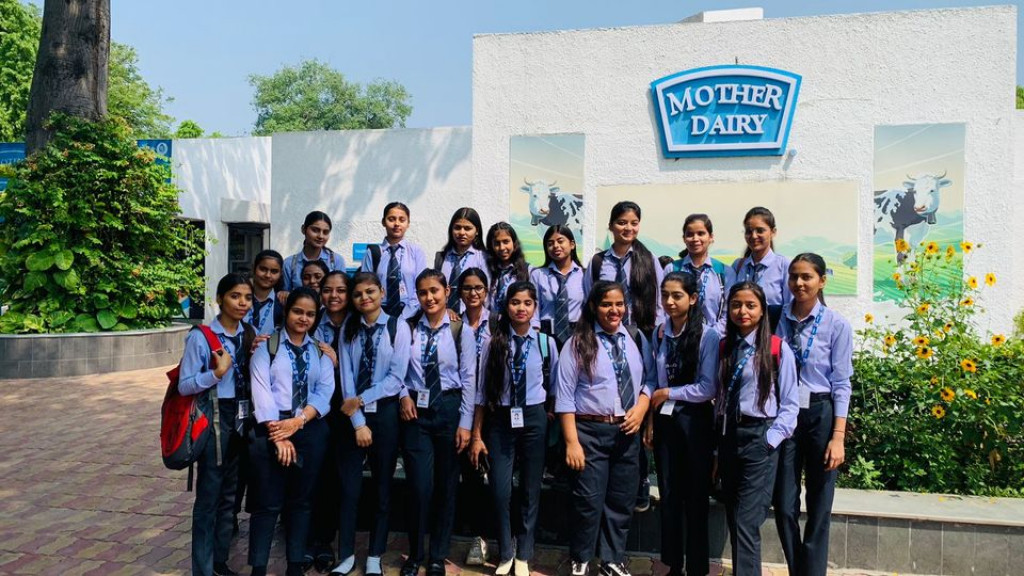 04 May 2023
BBA first-year students from the Institute of Applied Medicines & Research travelled to the Mother Dairy corporate office in Patparganj, Delhi
On May 4, 2023, BBA first-year students from the Institute of Applied Medicines & Research travelled to the Mother Dairy corporate office in Patparganj, Delhi, which was established in 1974, Mother Dairy Fruit & Vegetable Pvt. Ltd. is renowned for its cleanliness and high-quality milk and agricultural goods.
Upon arrival, Ms. Neha, the manager at Mother Dairy, engaged the students in conversation and gave a brief explanation of the milk, its components, and its various advantages. Through a presentation that was both informative and fascinating, the operation of the Mother Dairy plant was also explained to the students. BBA students were shown Mother Dairy's processing facility and were given live demonstrations of the many tests used to determine the purity of milk. Soon after, flavoured milk and ice cream were given to all of the students as refreshments.
Overall, it was a learning-and-fun experience for the students.