Master of Business Administration (MBA)
Mode

Regular

Seats

120

Level

Post Graduate

Duration

2 Years
Overview
Key Highlights
Pedagogy
IAMR Advantage
FAQ
Admission
The business world is constantly on the lookout for qualified professionals who, in addition to managing organisations, are capable of propelling them forward and establishing sustainable growth. Numerous students make every effort to take advantage of such resources, but are unable to do so due to a lack of formal education and relevant skills. Acquiring a degree from a reputable institution and honing related skills expedites a student's journey to his or her dream career.

MBA—the two-year full-time program is structured to grow young men and women into highly competent skilled managers capable of operating in a diverse sectors, constantly striving for excellence in performance, while also promoting thought leadership and contributing to the general welfare of society. Institute of Advanced Management & Research, Ghaziabad, is one of the best MBA colleges in Delhi-NCR, providing students with the requisite knowledge, skills, and exposure to contemporary management practices.

Master of Business Administration is a well-known course both in India and abroad. Pursuing an MBA from IAMR, Ghaziabad, a leading MBA college in Northern India, lays the groundwork for our students' corporate odyssey. Under the watchful eye of highly qualified and seasoned professors, students emerge as knowledgeable, skilled, and educated professionals capable of meeting the corporate world's standards. MBA program at IAMR, Ghaziabad is AICTE- approved and is affiliated with Dr. A.P.J. Abdul Kalam Technical University (AKTU), Lucknow (formerly UPTU). Students must choose a major and a minor from one of the following streams: marketing, finance, human resource management, or international business. IAMR's experienced and well-qualified faculty ensures that each student is prepared with the knowledge and skills required to succeed in his or her chosen career or industry. Through its ongoing engagement with industry, the institute ensures that its students acquire contemporary skills.
Get an MBA Degree from AKTU University (A State Government University)
Project Based Learning
Personality enhancement and development skills
Employability skills sessions
Alumni status of IAMR Group (carrying a legacy of 20 years)
Industry Mentorship Program
Peer Networking Program
Advance your career with 360° Career Support
Get a Dedicated Student mentor
Move one step closer to working abroad
A variety of teaching and learning techniques are employed to impart knowledge and skills to students at IAMR. Lectures, case analysis, simulation games and exercises, syndicates, group discussions and practical project work are commonly used to develop conceptual, analytical and decision making skills and to prepare the students to face the challenges of the complex business and organizational environment. The Institute has established continuous system of evaluation and feedback. This system of evaluation includes tests, quizzes, mid-term and semester-end examination and ensures highest academic standards as well as practical orientation.
Imagination
We encourage students to think beyond the visible.
We stir the power to imagine within our students.
We imbibe the urge to do things differently and achieve success.
Innovation
We provide an environment that stimulates innovative ideas in students.
We equip students with creative aspect required to walk at pace with the corporate world.
We promote strategic thinking and continuous evolution.
Challenges
We encourage questions.
We push students to explore beyond conventions.
We equip students to face the challenges of ever changing world of management.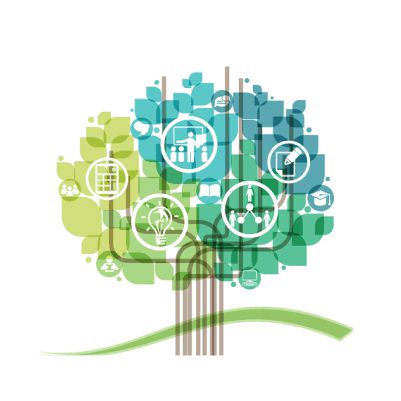 Corporate Mentorship
Receive unparalleled guidance from corporate mentors, course assistance and feedback.
Receive one-on-one feedback on submissions and personalised feedback on improvement.
Faculty Mentorship
A dedicated faculty Mentor is allocated to each student so as to ensure consistent progress.
Faculty Mentors are your single points of contact for all your non-academic queries.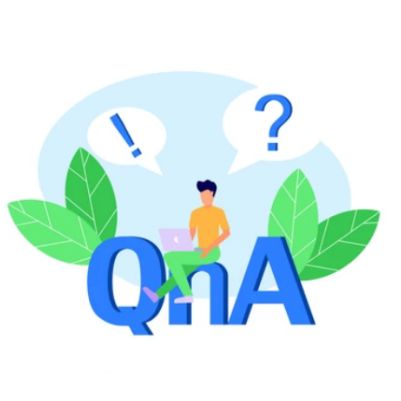 Q & A Session
Timely doubt resolution by peers and Teaching Assistants in the Q&A Session.
Personalised feedback on assignments and case studies.
Expert Feedback
Personalised expert feedback on assignments and projects.
Regular sessions by experts to clarify concept-related doubts.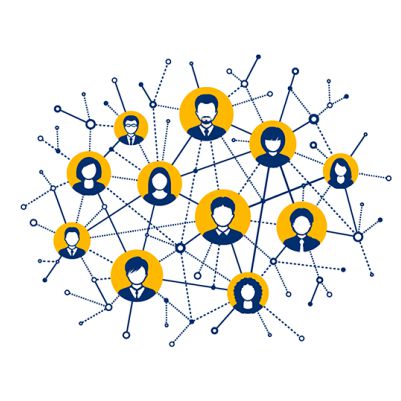 Value addition Programs
Fun-packed, informative and career building workshops.
Sessions by industry professionals and professors.
Group activities with your peers and alumni.
Networking
Sessions by experts on various industry topics.
Group discussions.
One-on-one discussions and feedback sessions with industry mentors.
How to Apply
UPSEE- Counselling & CAT/MAT/XAT Score
Institute of Advanced Management & Research reserves 80% of its total Master of Business Administration seats for candidates who have qualified UPSEE / CAT / MAT / XAT / Other national level entrance exams.
Candidates who have qualified for UPSEE/CAT/MAT/XAT and have completed or pursuing their graduation from an institute located in Uttar Pradesh or whose parents have Uttar Pradesh domicile are eligible to apply for admissions, subject to university requirements.
If an applicant qualifies the examination from outside Uttar Pradesh, he or she must present the domicile certificate of one of their parents (either Father or Mother) during document verification in the college and at the counseling center.
Management Quota (if any)
According to Dr. APJ AKTU guidelines, IAMR requires 20% of available seats to be filled via the Management Quota, for which candidates must approach the college or contact the MBA admission cell.
Admission
ADMISSION ELIGIBILITY FOR MBA & MBA PLUS AS PER UNIVERSITY GUIDELINES
Any candidate seeking admission to the MBA or MBA Plus program should have passed Bachelor's degree course of three years from any recognized Indian University or its equivalent; recognized by A.I.U. Secured minimum 50% (45% for SC/ST) marks in aggregate
For detailed information please refer UPSEE Information Brochure & UP Govt. Orders
Admission Process
Admissions through UPSEE counselling & CAT / MAT / XAT Score
Candidate has to appear in UPSEE/CAT/MAT/XAT etc as per the prescribed schedule.
Report to the College along with the Score Card or original allotment letter.
Bring Original Documents for Verification at the time of reporting.
Two photo copy sets of the Documents (self-attested) as mentioned below.
Rest of the procedures would be completed in the college only.
For any further assistance /Query You may contact on
+919355047715, +919355047721


or Email us at

admissions@iamr.ac.in