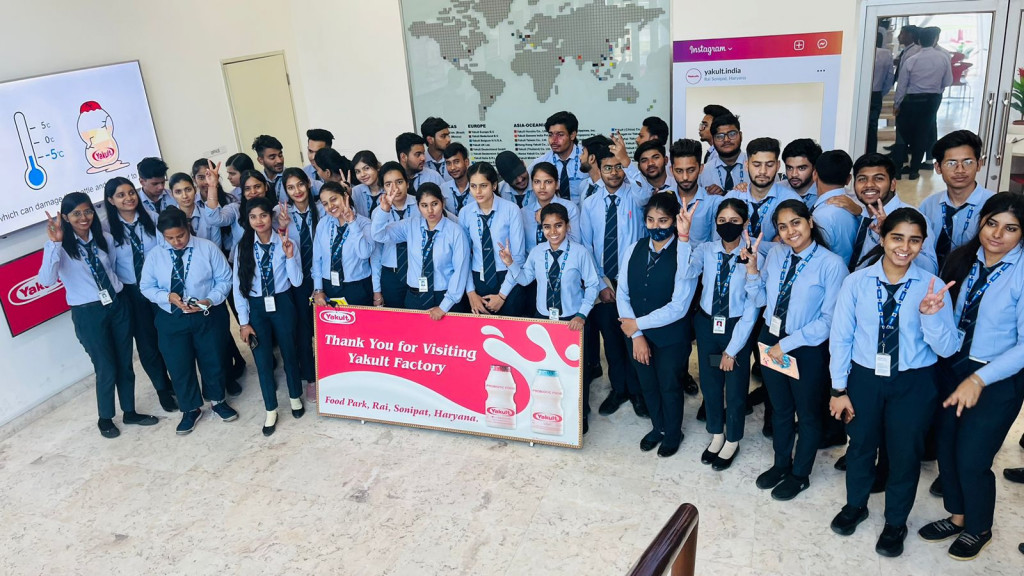 12 May 2023
Bba department students of IAMR visited YAKULT DANONE INDIA PVT LTD Sonepat Harayana
On May 12,2023 Bba department students of IAMR visited YAKULT DANONE INDIA PVT LTD Sonepat Harayana.
The students visit Yakult Danone India Pvt Ltd and began with a brief introduction to the company and its product.
Ms. Yamini ( PR manager)gave a presentation to the students. Students were taken around the plant and were explained about the production and packaging process. About 3 lakh bottles of Yakult are produced in a day.
Overall it was highly interactive and full of learning for the students on the concepts relating to production.